We had the opportunity of interviewing Laura Rigby an Ambassador of one of our causes Unconquered. Unconquered's work is incredible, and you can see in Laura's words how passionate she is!
By staying at Change Overnight you have the opportunity to give 80 packs of sanitary pads to Unconquered.

Name of Cause: Unconquered
Name and position? Laura Rigby - Ambassador
What is the purpose of your cause? Building menstrual pad factories in India and educating women on the importance of good hygiene practices. We also train women to be leaders in the factory, and to educate the women in their communities about embracing their womanhood. Periods are NOT something to be shunned, but respected.
How did get involved in this cause? After visiting India a few years ago, I felt a real connection to the women over there. I'm a big believer in women standing tall and standing together for the good of humanity... especially in areas where they have previously been boxed in and misguided.
Why is this your passion? Women all over the world are having periods!! It is not ok that some countries shun it because they don't understand it. Knowledge is power. So educating women the beauty and importance of a monthly period can help retrain those cultures and give back the respect due to women.
What is your hope for the future of this world? That men and women would live in harmony with the world and one another. We are all equal, and designed perfectly to help and complement one another. I pray that one day, our world will embrace a TOGETHER mentality.
One piece of advice you wish you could give to the younger generation? Success is measured by how well we can love others... especially those who can never show you thank you in return.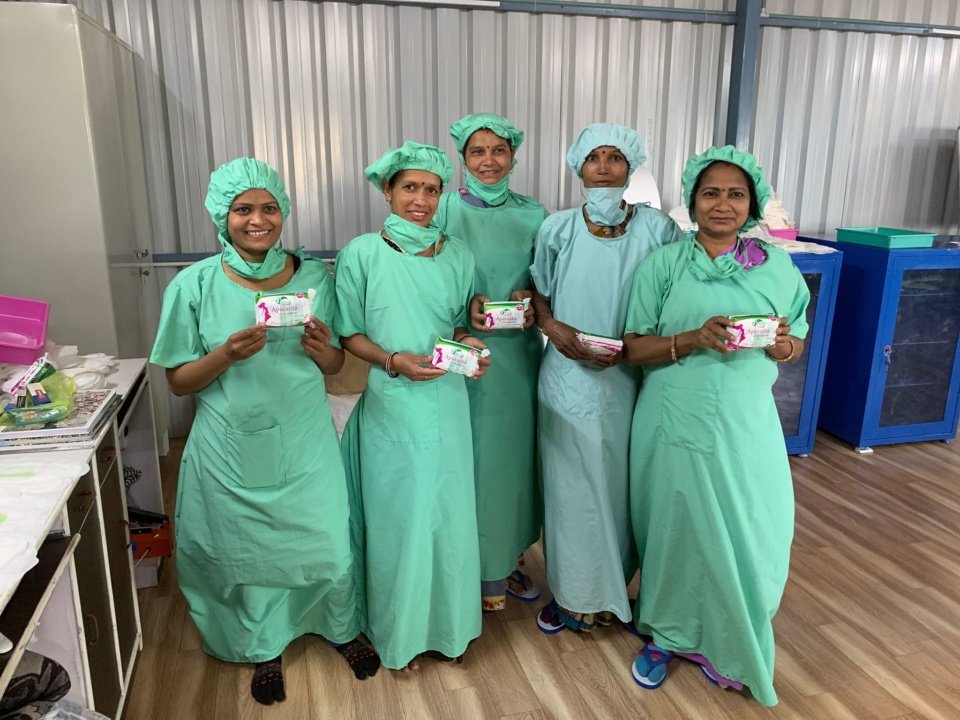 Women holding sanity pads made and funded by Unconquered