Disrupting the industry

Have you ever had those 'what if?' conversations that develop into a life-changing moment? You know the ones, they often start with 'wouldn't it be cool if…'.
Passing through the cobbled streets of Salamanca on their way to a meeting, that's exactly what happened to Tara Howell and Sam Haberle on a summer's day afternoon back in early 2018.
Already business partners at S. Group, they pondered and discussed how they could build a business that would change its industry. Any industry.
With S+T both having an ingrained desire to bring equality into this world, they asked themselves if it would it be possible to change the reason why people purchase?
How could they disrupt the thinking of businesses, to encourage them to do more good in the world and ultimately become less selfish? How could a business or industry change overnight?
Having deep roots in the Tasmanian tourism industry through Blue Derby Pods Ride, they considered Launceston accommodation and how a night's stay could actually change the world for the better, overnight. A hotel that supported a bigger cause, 8 actually.
Imagine that with a night's sleep in a spacious, comfortable bed, you are also providing 210 nutritious breakfasts for children at an Indian orphanage. You could rest easy knowing you're sponsoring a child for a full term of education, including school supplies. That's a better night's sleep.
They continued onto their meeting, still stewing on how to bring this idea to life.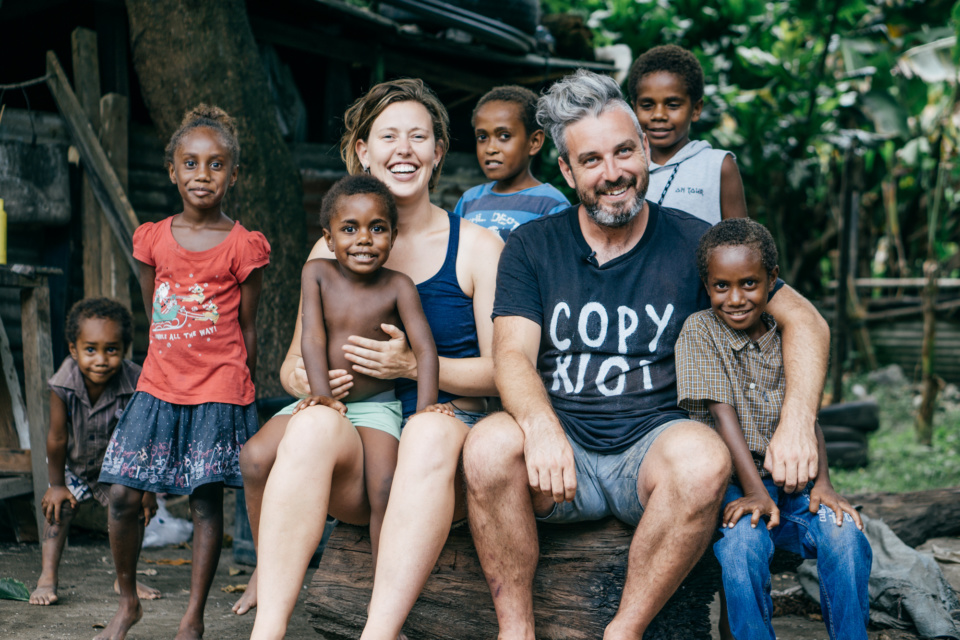 The real deal
What you might not know about Sam and Tara is that they're not just dreamers, they're doers.
Later that year, the stars aligned. S. Group were working on a project in York Street with entrepreneur, Toby Wilkin, when Sam – after some deep and meaningful conversations – discovered that Toby shared the same values of wanting to make the world a better place. After pitching their idea for Change Overnight, it didn't take long for Toby to come on board as another director, and that project on York Street became the site for Launceston's newest, and definitely, most unique hotel, Change Overnight.
That's when Marcel Anstie – a talented joiner – invested in the project and became the fourth and final member of the executive team.
18 months after the initial conversation, Change Overnight will open its doors to the public in July 2019. You might call it just another Launceston accommodation, but we call it a social enterprise. A movement that encourages the community to join the culture that inspires and ignites Change – a better night's sleep simply from choosing to stay at a Launceston hotel with a heart.