A week ago our team had the chance to finally put a face to the author behind Why Worry Wally?, Rick Foster. You can now find a copy of Why Worry Wally? amongst the stack of books supplied within each apartment at Change Overnight Hotel.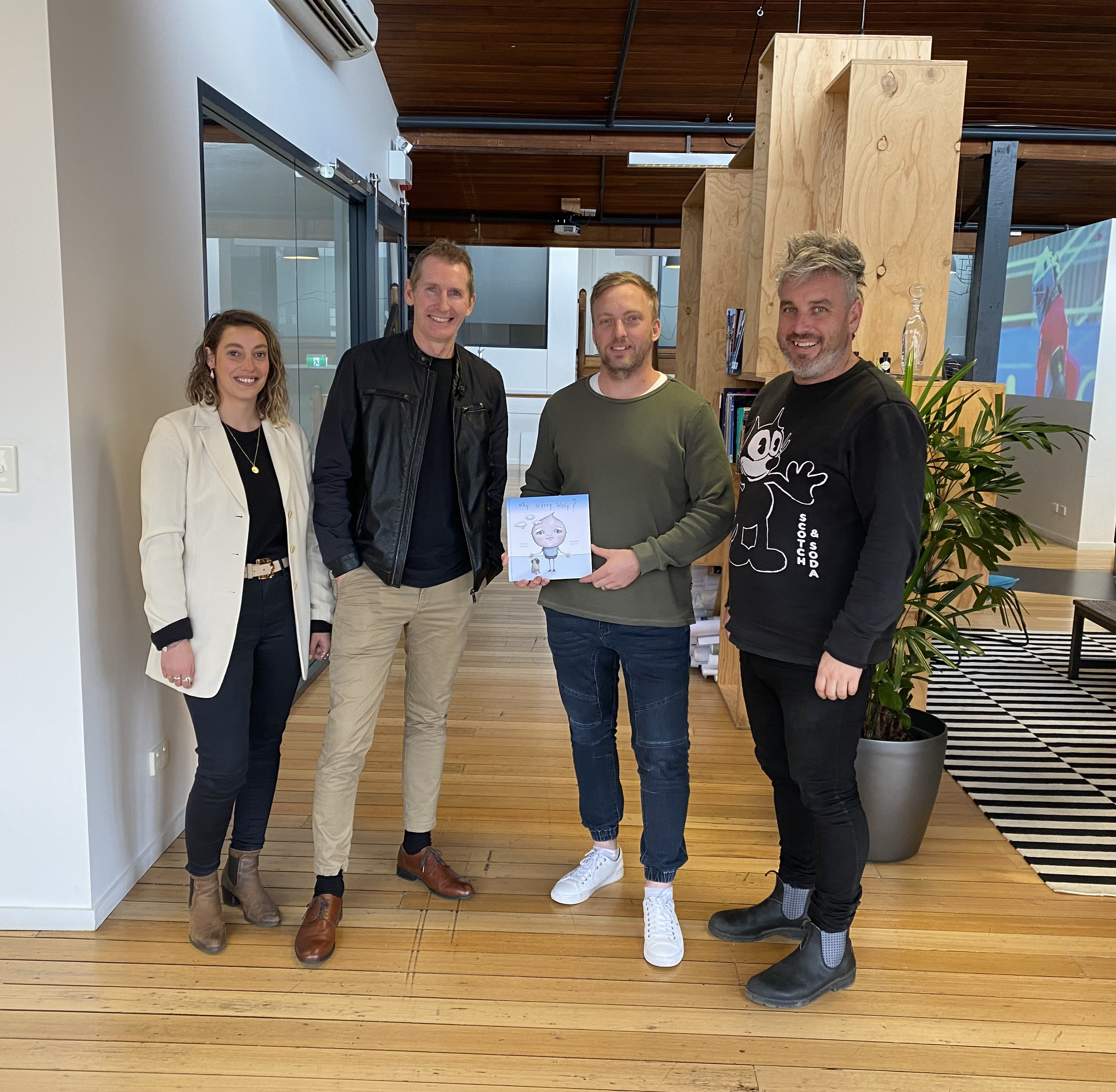 About the book
Why Worry Wally? is a book based on a young, vulnerable, and anxious 'Wally' who is overwhelmed with his worries. It is a thought-provoking children's book, providing a comforting and humorous approach to help both parents and their children discuss sensitive topics like anxiety or how to cope with the worries you may be facing.

Not only is Why Worry Wally? readily available in each apartment at Change Overnight to read at your own leisure, it is also now available for purchase if you wish to take your copy home upon check out.
About the Author
Rick Foster has a lengthy and successful background in copywriting, founding the strategic and innovation consultancy 'Tank', with motives to make meaningful difference through their work. Rick is a strong advocate for mental health, after both suffering himself and witnessing his two primary school-aged daughters experiencing similar anxiety issues.
Like most, Rick's anxiety slowly built up over time before coming to a head over five years ago. During this period, he took time off work to focus on his own mental health and follow his dreams of writing a book. Rick always loved reading picture books to his two daughters, but never felt he had the time or space to write his own. Ironically, whilst having found time off to cope with his own anxiety, is when he began creating his first draft of Wally.
"Wally re-energised my passion for writing."
In 2017, Rick and his wife sold out of Tank, giving Rick the time and space to revisit his picture book and complete the manuscript. This then led Rick to teaming up with Jackie for the illustrations, bringing on Kids Helpline as the book's supporting charity, and successfully running a kick-starter campaign to raise the funds to complete and publish Wally.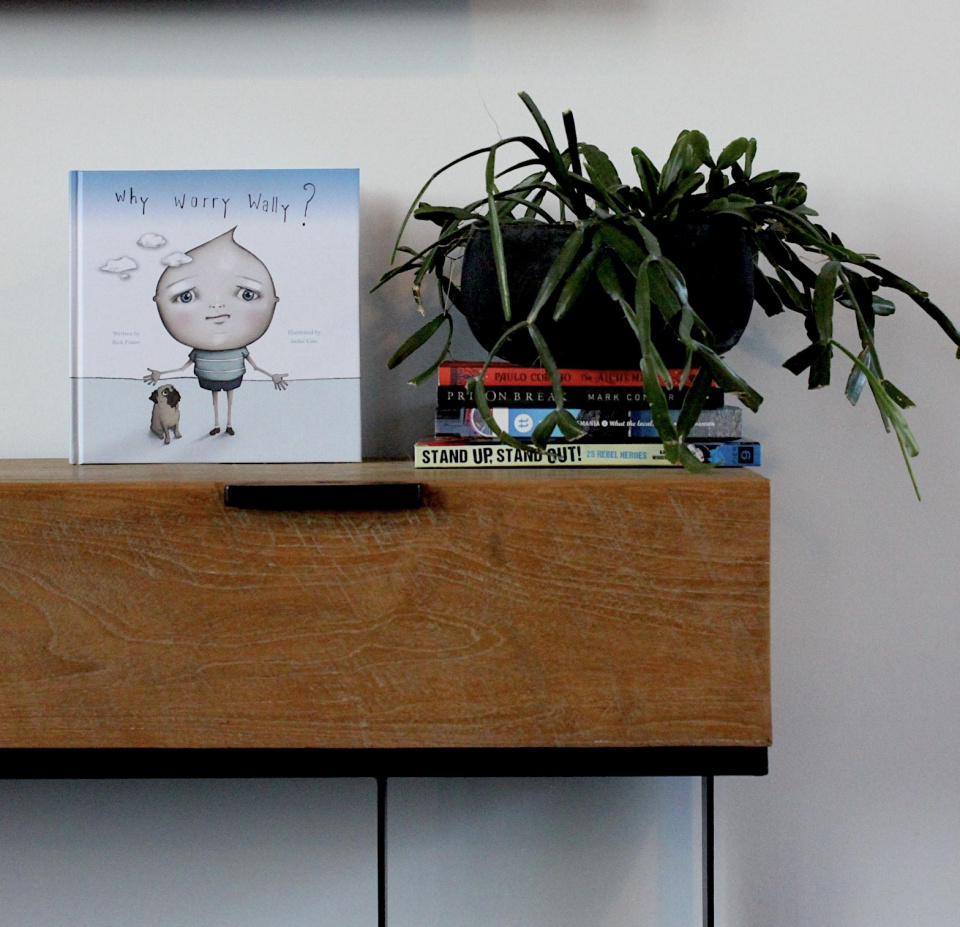 Where's Wally Now?
You can find Why Worry Wally? both online and spread amongst independent bookstores. Rick, and Wally (of course), are also available for engaging primary school wellbeing incursions, based on learning about managing worries through both storytelling and strategies.
To find out more on his school incursions, visit: https://www.rickfoster.com.au/...
Why Worry Wally? Is available to read and enjoy at Change Overnight Hotel, amongst the stack of books left for our guests within each apartment. It is also available for purchase if yourself or your children wish to take your copy home upon check out.
"When I first wrote the book, I just wanted to write it for my girls. I never realised how the importance of this subject would come into focus during Covid-19. Wally destigmatises mental health and helps create open conversations between both kids and their parents/teachers. It reminds us to break through the barrier of talking about our feelings and that we are not alone."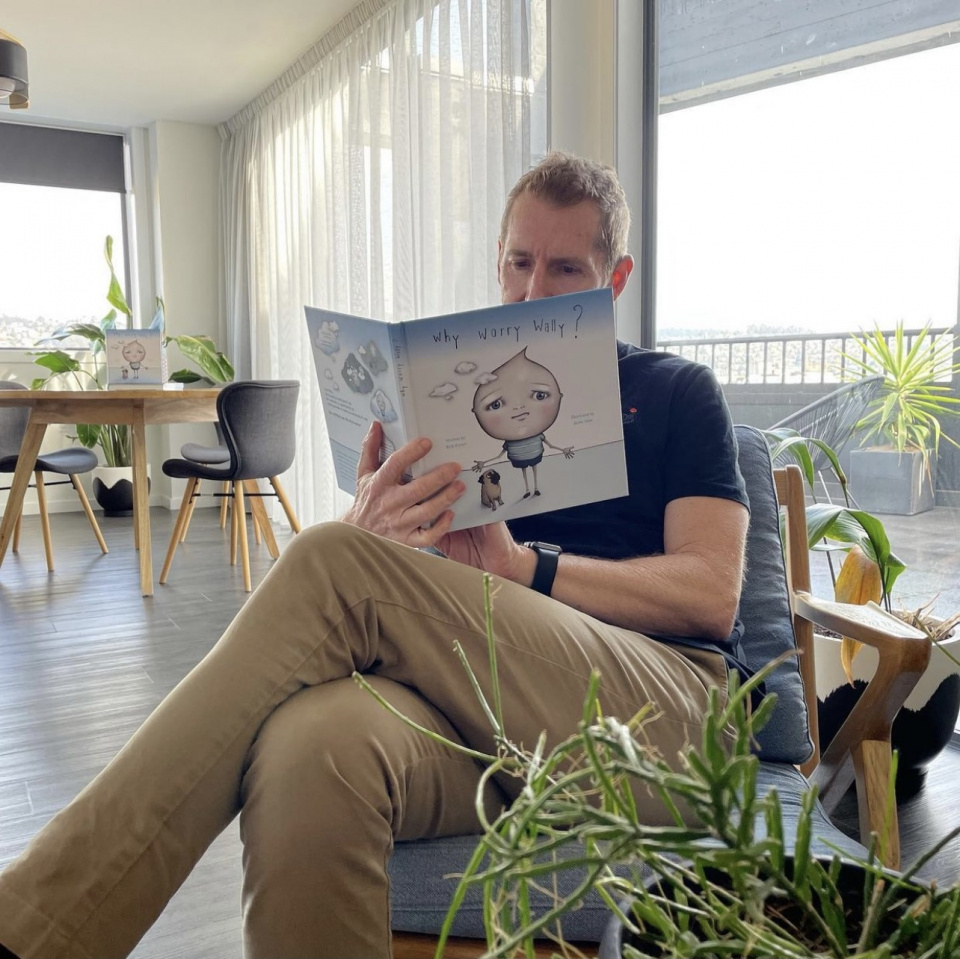 About Rick's stay at Change Overnight
This is now Rick's second visit to Change Overnight Hotel in Launceston. Rick originally reached out to us after his first stay in early 2020, as he was intrigued by our overall brand experience and the potential of stocking his book within our hotel for guests, (particularly kids) to enjoy.
Knowing the motives behind Rick's work lined up quite closely with ours of Change Overnight, we were more than happy to have his book on the shelf of each apartment and get both hard and open conversations started.
Which room did you stay in?
My wife and I stayed in the one-bedroom penthouse. The open living space provided ample room and had a wonderful view looking over the courtyard and the city.
Which cause did you choose to donate to and why?
I chose to donate my stay towards Victory School of Hope as it appealed with my focus on education. Victory School of Hope is based in Vanuatu, and we were able to take the kids to there a few years ago to visit some less fortunate school areas and donate tangible products.
Anything else you would like to add about your experience with Change?
I love the entire brand experience of the hotel, from booking your room, choosing the cause you want to support, through to the stunning design aesthetics of each apartment. It is unique in the way that is set up and that really appealed to us the most.